Dixie Highway - Blue Island's Western Avenue

In 1915, construction of the "Good Roads Movement" began and continued into 1927. It was originally planned as a tourist route to steer motorists from the Midwest to South Florida. Made up of hundreds of local routes joined together it provided a marked, direct access, continuous road over 5700 miles long that crossed ten states allowing motorists to easily travel from Lake Michigan to Miami Beach and back again.

Construction of the road in Illinois took place from 1916 to 1921, and when it was completed, the "Dixie Highway" was the longest continuous paved road in the state. As it passed through parts of Cook, Will, Kankakee, Iroquois, and Vermilion Counties service stations, roadside diners, and campgrounds began sprouting up along the way. Within a few years the "Dixie Highway" became a full-fledged interstate highway system — the first in the nation — and served tourists, businessmen, and farmers alike.

With over 200 vintage photographs, the Arcadia Publishing 'Images of America' book The Dixie Highway In Illinois by James Wright takes readers on a tour from the Art Institute of Chicago, in the heart of the city on Michigan Avenue, to the Illinois state line east of Danville, exploring this historic highway and the communities it passes through.

Larger Dixie Highyway Map

See also: Wikipedia's Dixie Highway entry.


---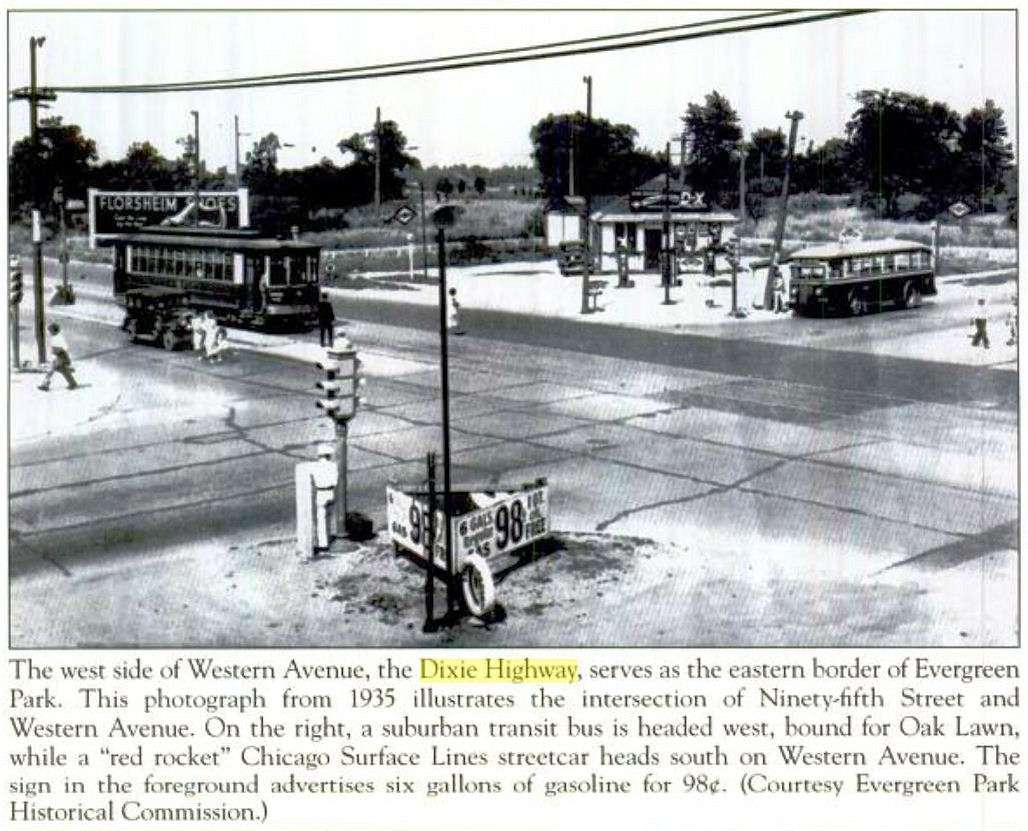 • Evergreen Park - BI's Neighbor To The North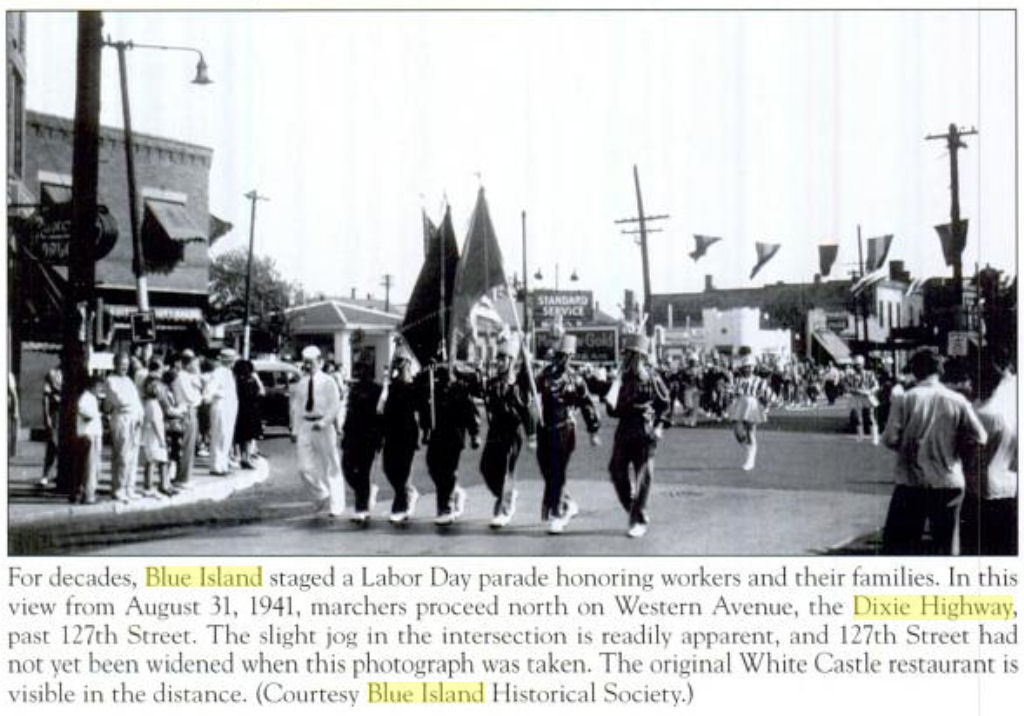 • Note Location Of Original White Castle & Standard Station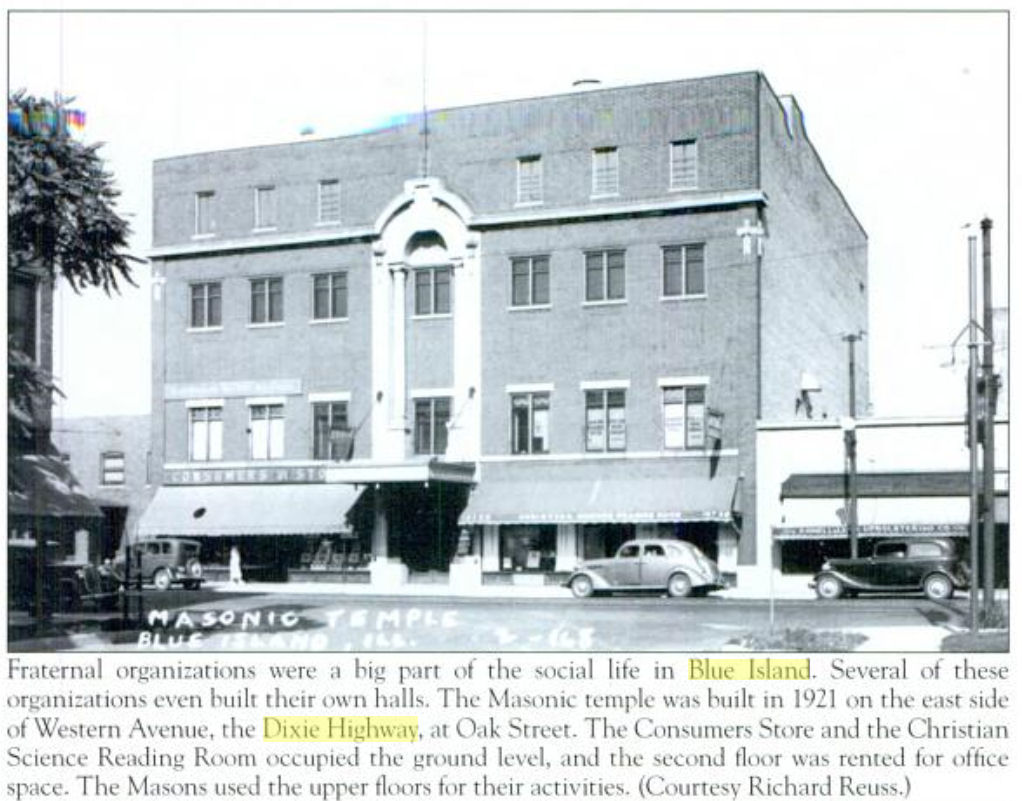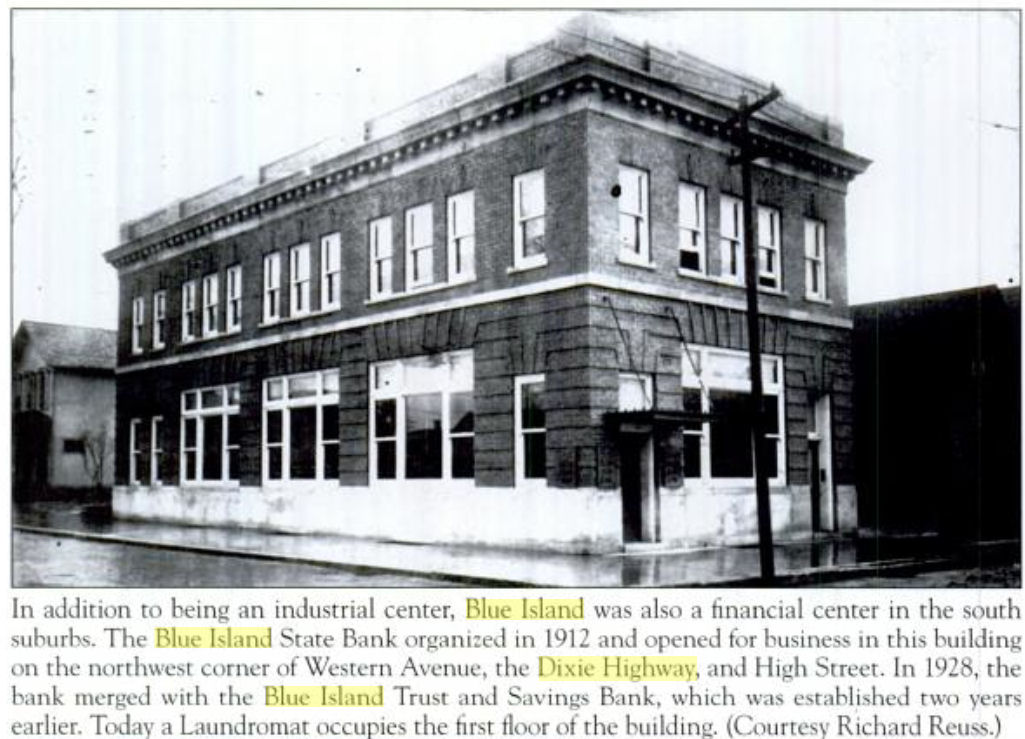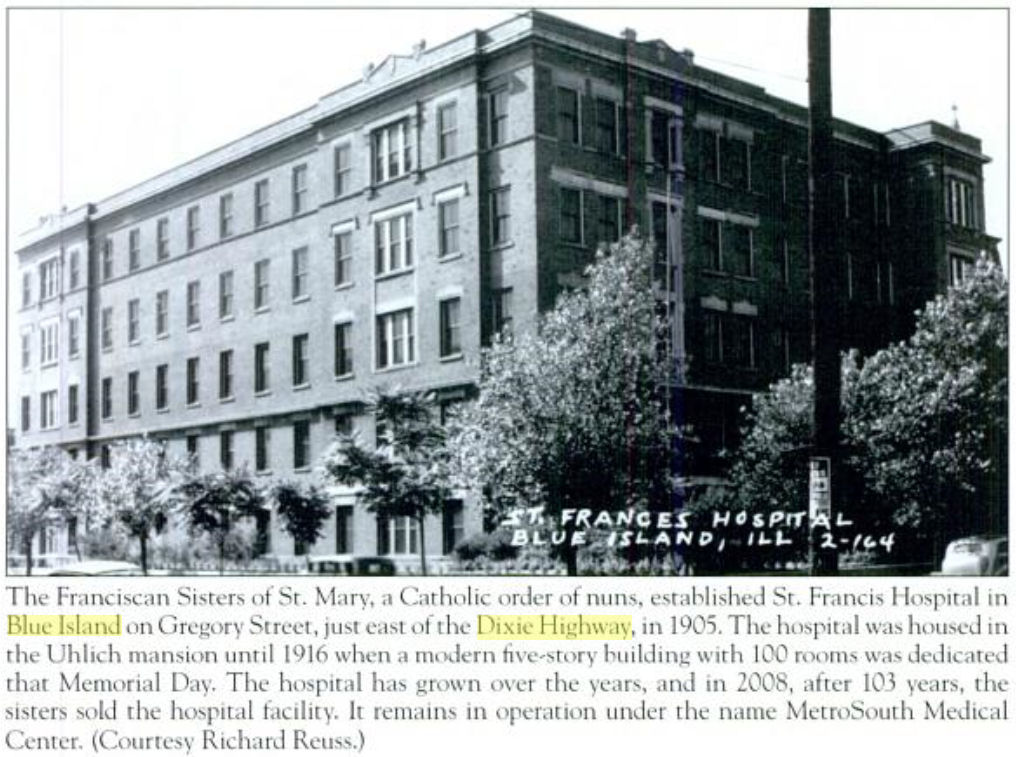 • Born Here - 1949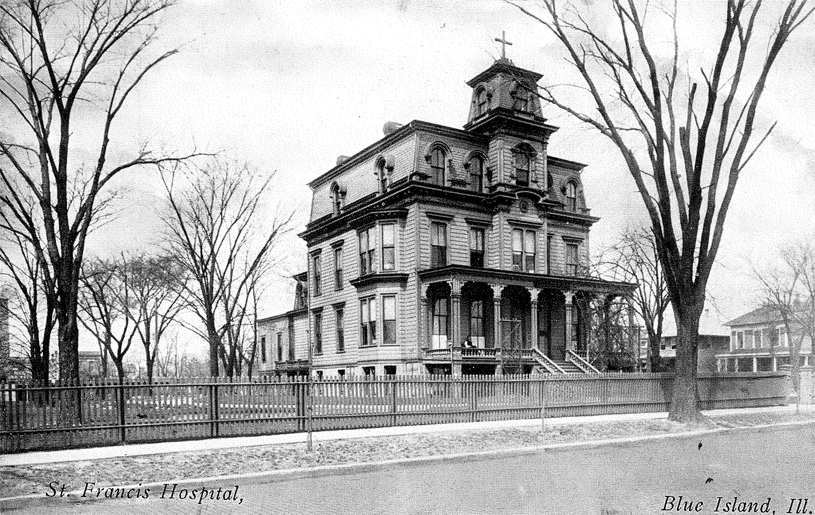 • Uhlich Mansion - The Original St. Francis Hospital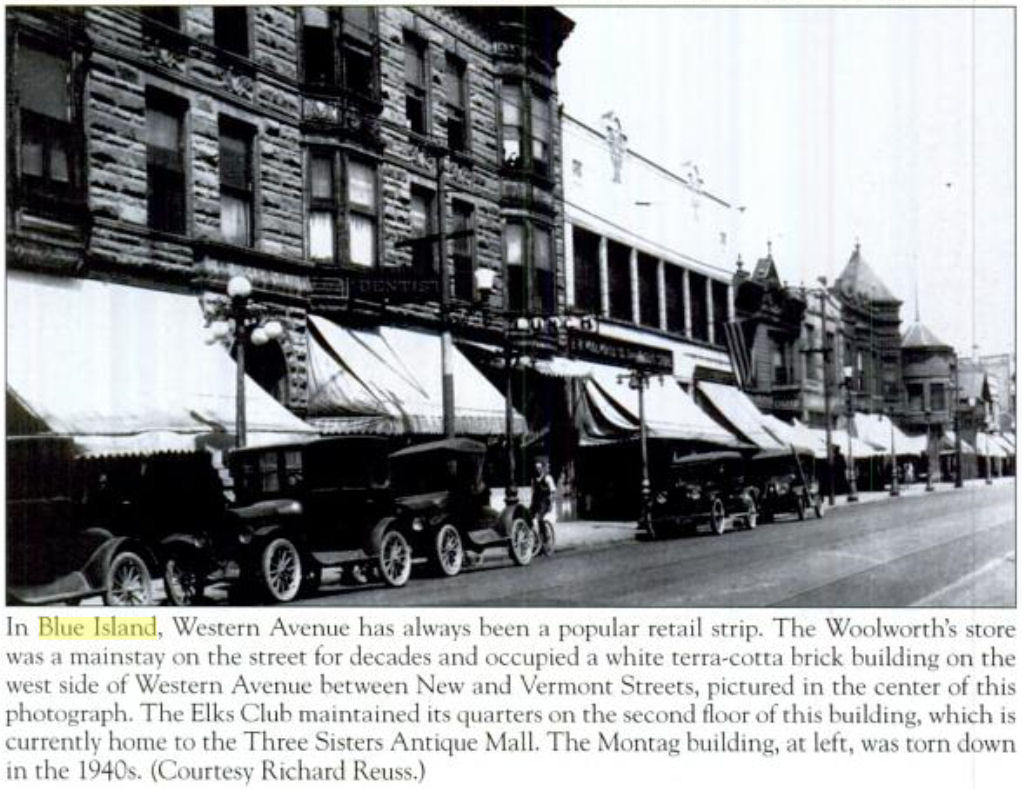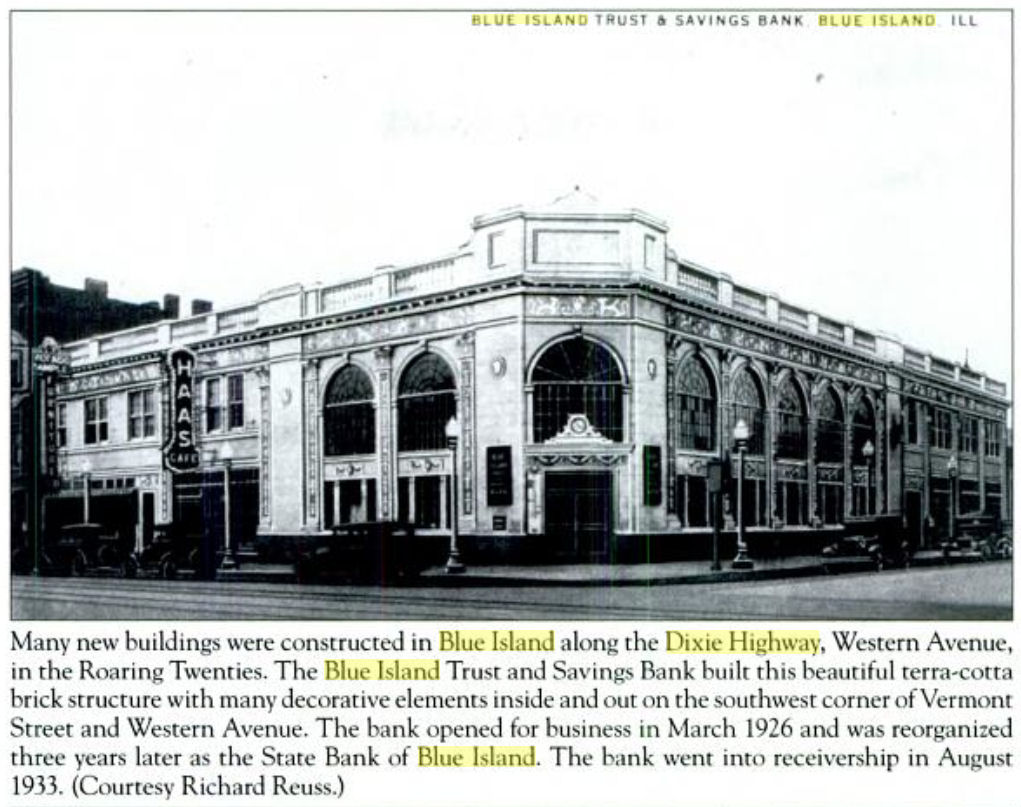 • This building eventually became Kline's Department Store.
Their facade covered a beautiful building.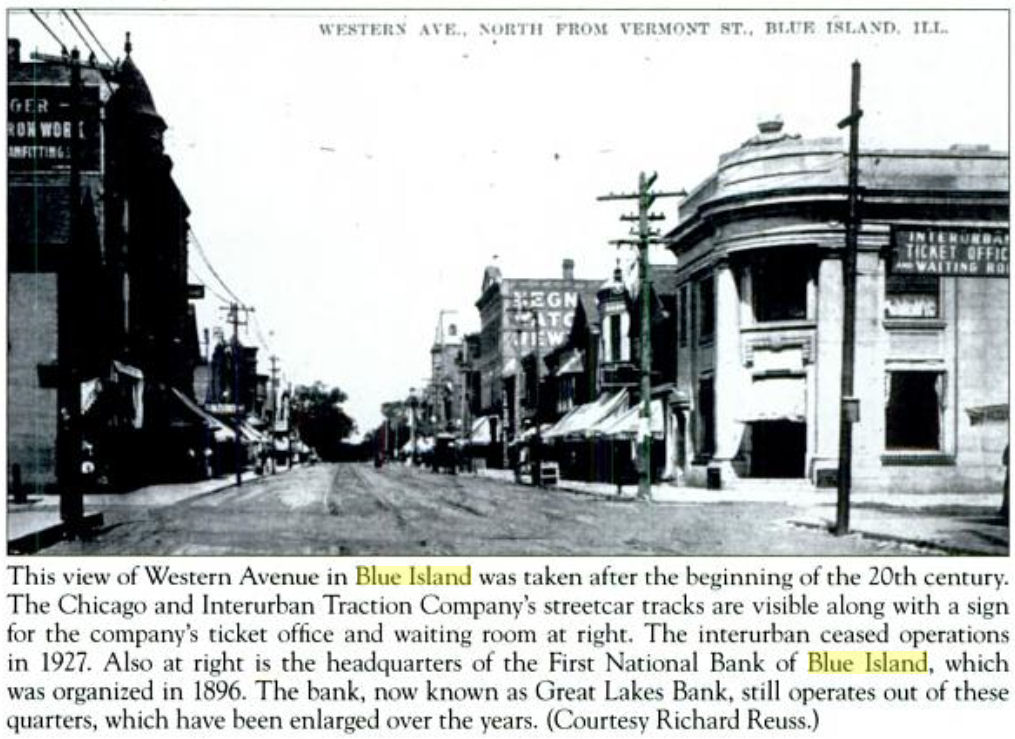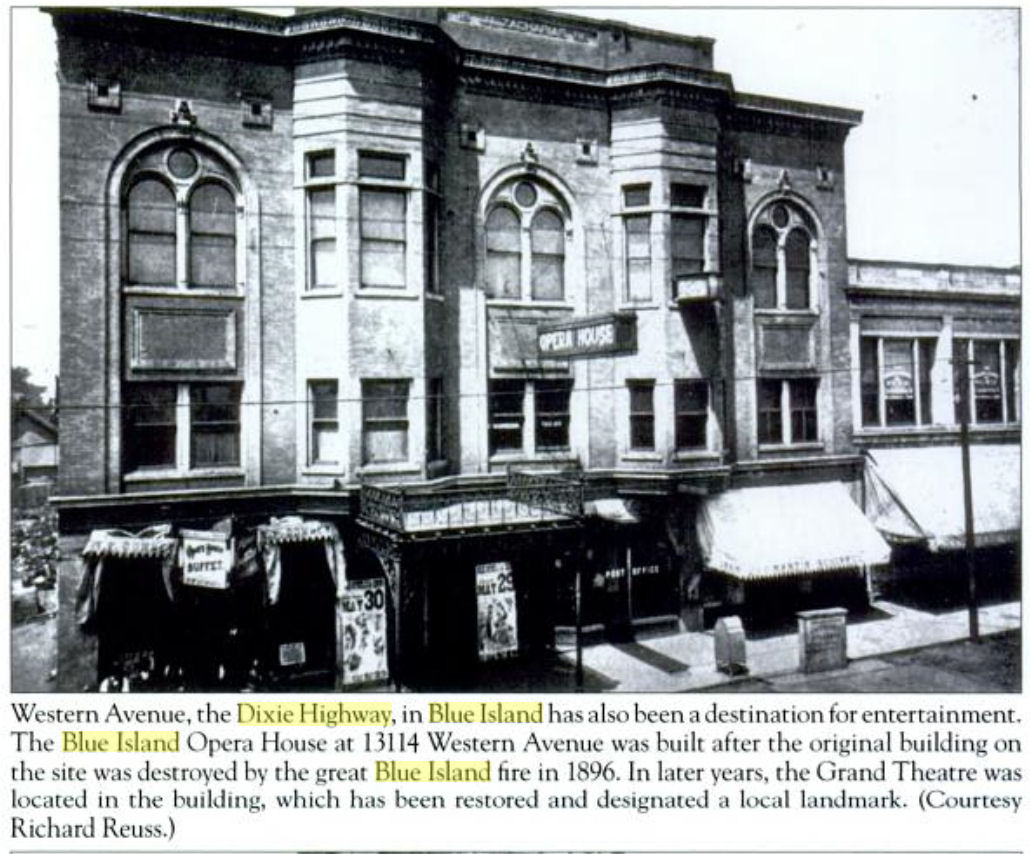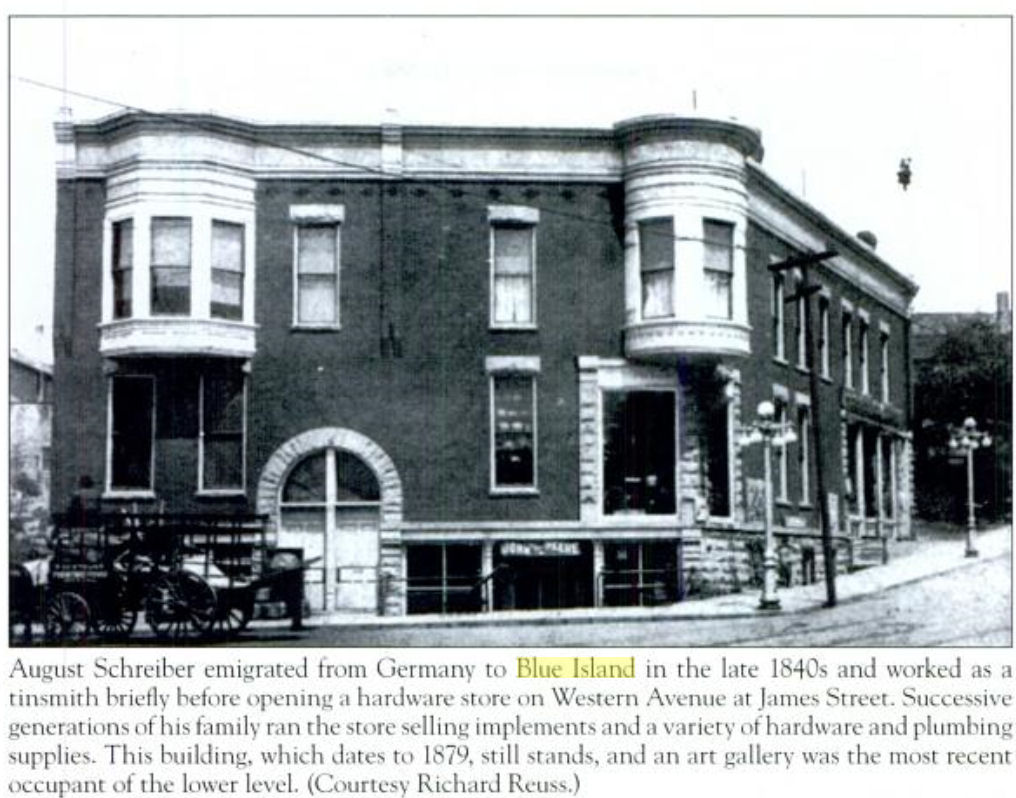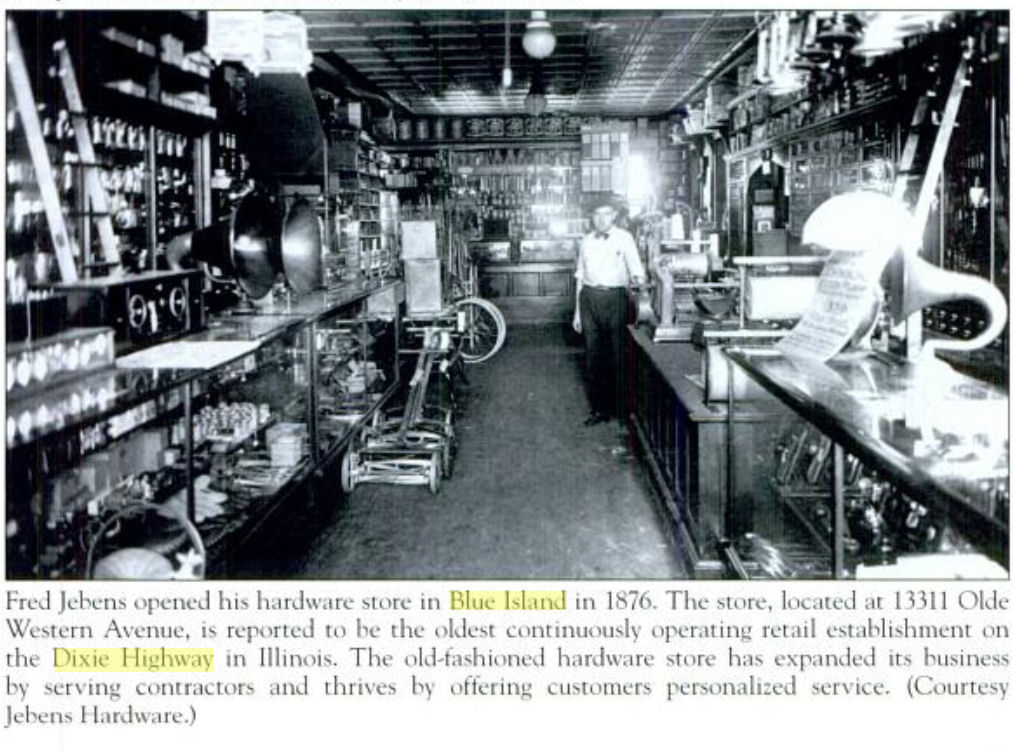 • Hasn't changed much.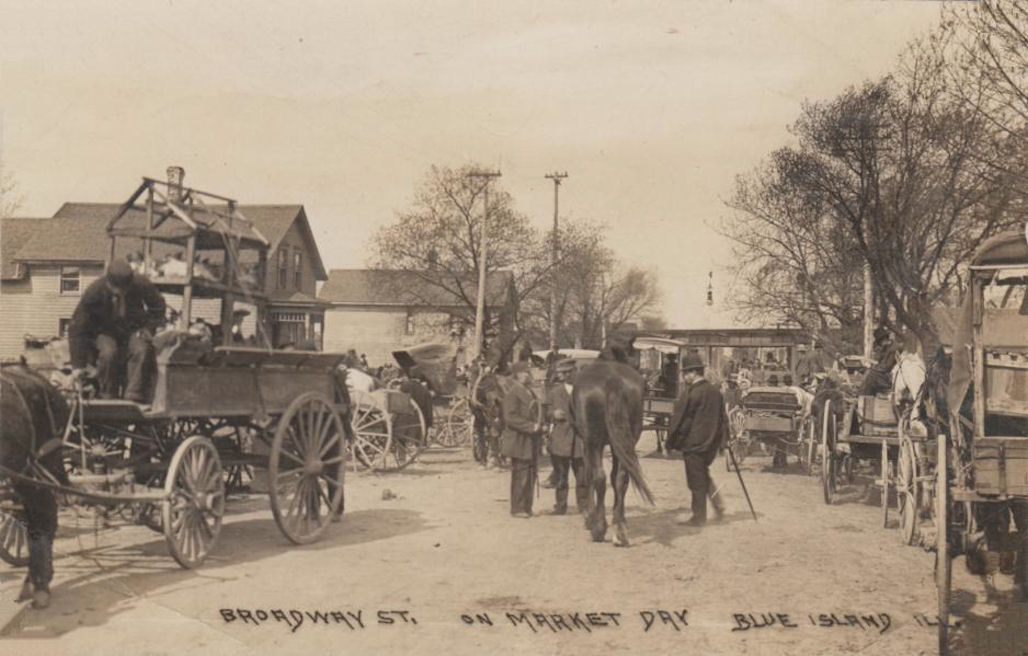 • Pre-Dixie Highway: Looking west on Broadway from Western.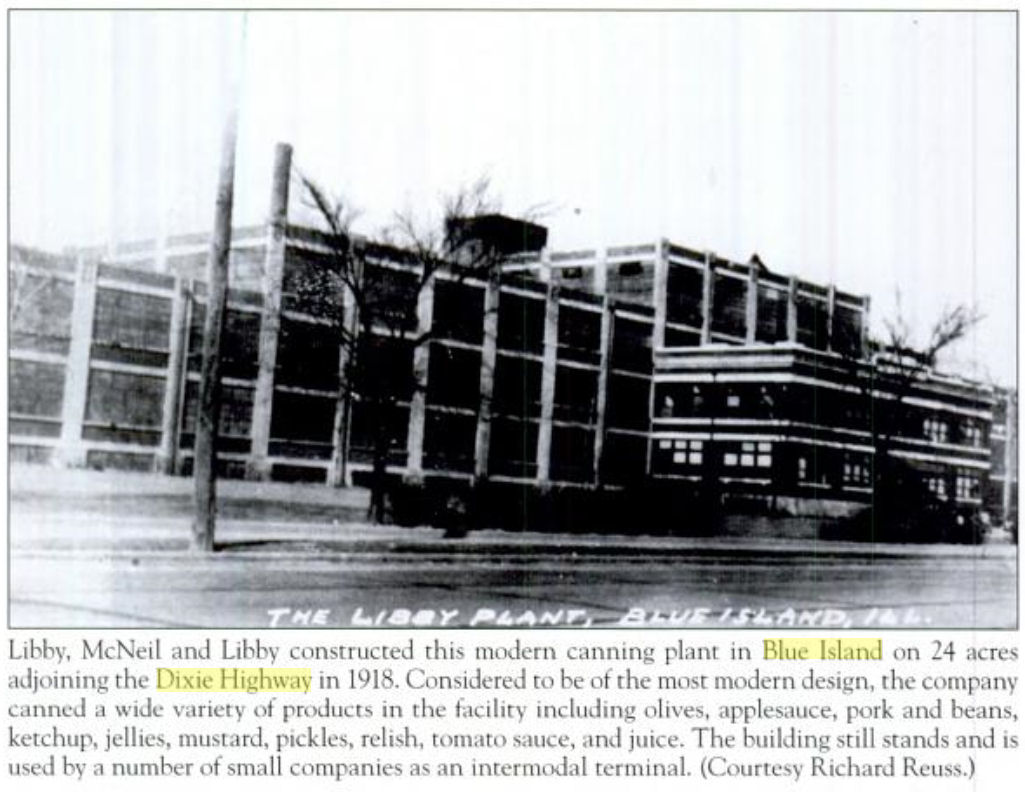 • Smelled so GOOOOODDDD!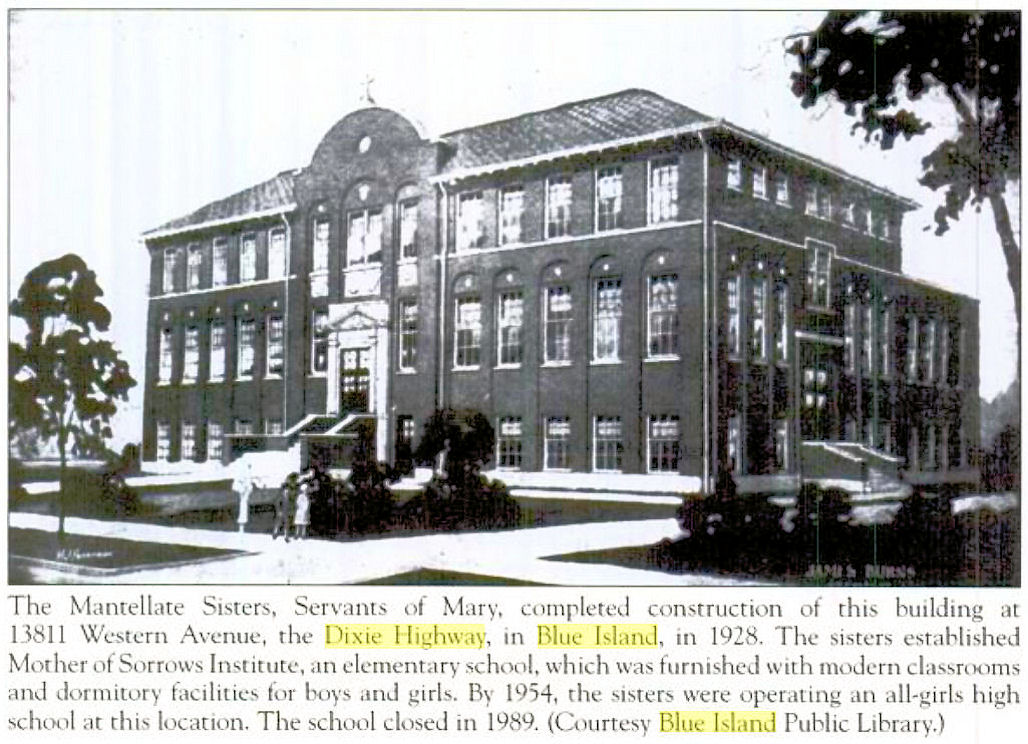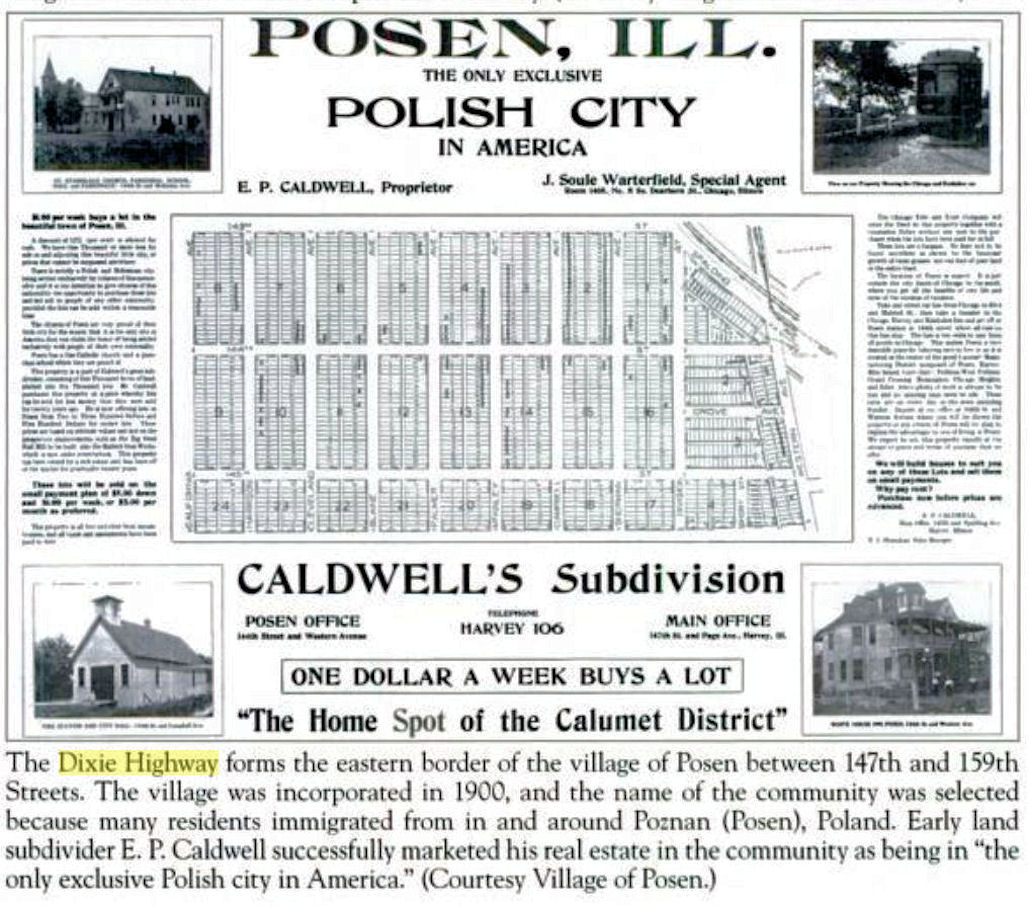 • Posen - BI's Neighbor To The South
My Great-Grandfather Hans Peetz was Posen's first Mayor.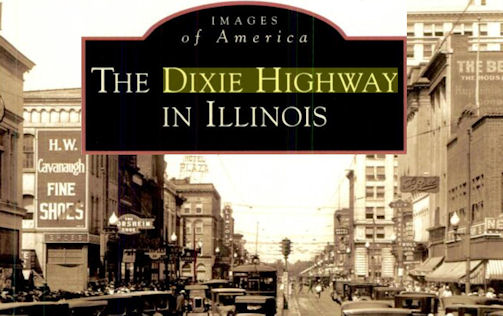 • Most photos from Arcadia Publishing's Dixie Highway book
---